Journey to Miniature Painting…
In 2013, after two months teaching young women in Chandigarh, Northern India, Elisabeth arrived in Udaipur to see her brother George and to have a short break before returning home. It was there that Elisabeth first visited the studio of Sanju Soni – a Master miniature painter from a family of miniature painters based in Udaipur, Rajasthan and where her fascination with Indian miniature painting first began.
During this week in Udaipur, Elisabeth learnt some basics in Sanju's studio and bought one of his beautiful paintings of a tree with some elephants looking up at it…. She resolved to continue this miniature painting journey when she got home – leading to her eventual enrolement at The Prince's Foundation School of Traditional Arts.
Little did she know that she would return to Sanju's studio five years later (February 2018) – after a sell-out degree show at The Prince's Foundation School of Traditional Arts – and after her wedding to fellow artist and miniature painter Jethro Buck. Over a sugary chai, she finally had the opportunity to tell Sanju how much he had inspired her journey. Paintings, brushes, paper and techniques were shared that day.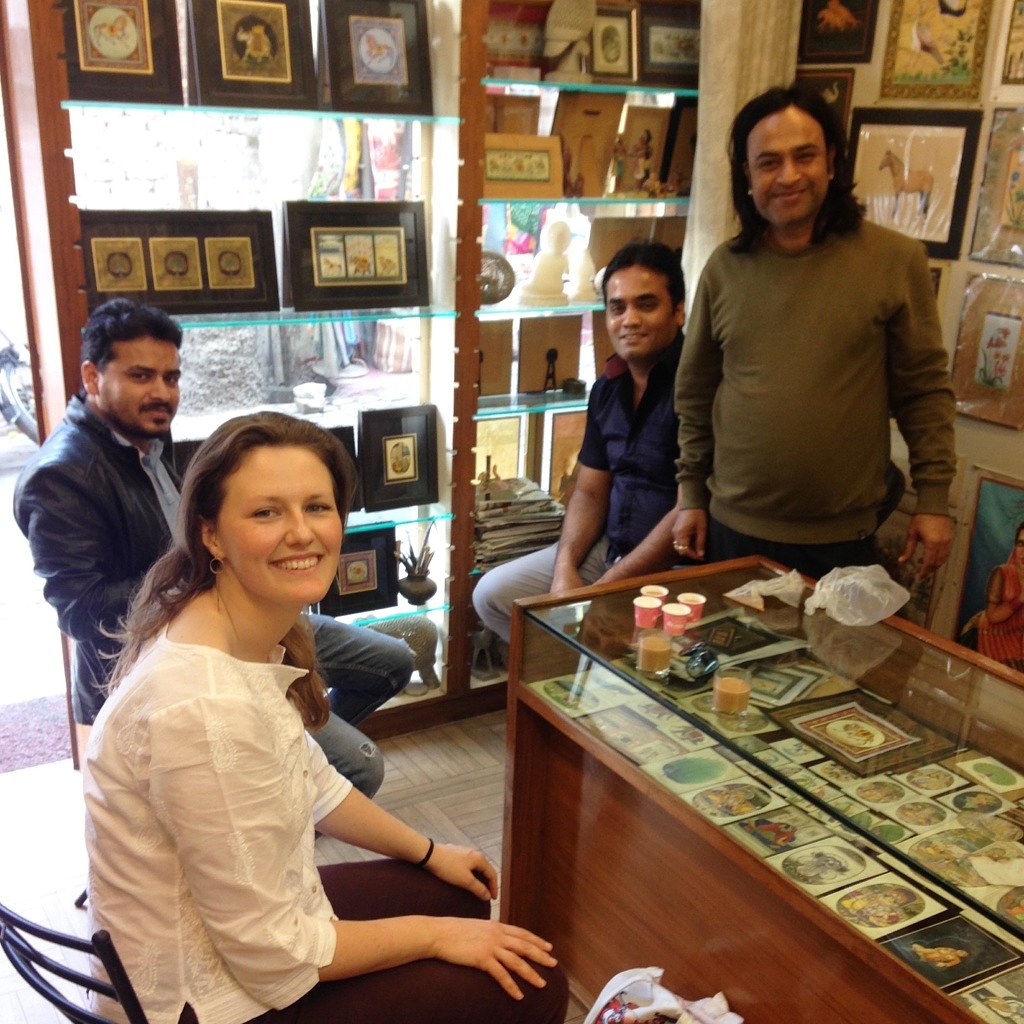 Elisabeth has been taught by many wonderful miniature painters – Samantha Buckley, Farkhondeh Ahmadzadeh, Sobia Naz, Naveed Sadiq, Susana Marin and last but not least Master miniature painters – Ajay and Vinita Sharma.